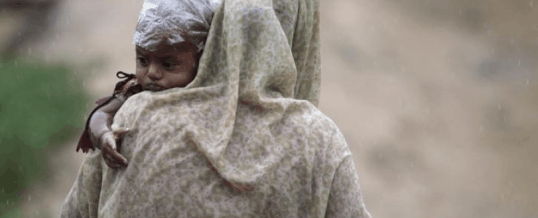 Refugees are often in the headlines yet the reality of their lives is frequently misunderstood.
Tens of millions of people have been uprooted from their homes because of violence or persecution.
Updated: Wed, 19 Jun 2013
But not all these people are refugees. Syrians who have fled fighting to other parts of Syria are strictly speaking known as internally displaced people because they haven't left Syria. Those in neighbouring Lebanon, Turkey, Jordan and Iraq are refugees because they've crossed an international border.
Continue
Share
Poor People Living in Poverty constantly struggle to maintain a home.
We're not talking about maintaining a home like general repairs; we're talking about the struggle to simply find an adequate place to stay.  Our experiences at Shelter the World has taken us into some distant corners of the globe.  At each place we are keenly interested ...
Continue
Share
A chance to build Haiti, a beautiful island nation with beautiful houses, homes, hotels and more is squandered.
After the earthquake in Haiti in 2009 (yes its been that long ago) a lot of attention was placed on building construction technology. 
Many excellent reports and reviews ...
Continue
Share